You are currently browsing the tag archive for the 'trust' tag.
The Lord your God is with you,
he is mighty to save.
He will take great delight in you,
he will quiet you with his love,
he will rejoice over you with singing."
Zephaniah 3:17
Dealing with emotions is a fact of life. As long as we live, we will experience a variety of emotional feelings and reactions, and we must not deny their existence or feel guilty because of them.
However, we do need to learn to manage our emotions. This is easier when we understand that we cannot trust them. In fact, they can be our greatest enemy. Satan uses our emotions against us to keep us from walking in the Spirit.
It is so important to know that the Lord our God who resides within each of us is mighty. His might within us enables us to overcome our emotions and be led by His unchangeable Word and Spirit instead of our unstable feelings and emotions.
Spiritual stability and emotional maturity don't come naturally. You must desire it with all your heart and be determined to get it. When you make emotional stability a priority, God is more than willing to help you manage your emotions.
I encourage you to pursue that today. Enjoy emotional stability and a joyful, victorious life!
What came first for this man, friends? Was it sight or faith? What came first? Faith preceded sight. Faith always precedes sight. You have to trust before you see. You have to trust Jesus before it all makes sense. You have to begin with faith. The truth has to be believed and trusted, and then you see. Some of you are waiting to see. Let me say, you are blind. You begin with faith and then you see. You don't have all the answers. You won't know all the details. There is no certainty regarding the future and God's purposes and provisions and plans for our lives. But what we do is we trust him by faith. And in time, we see.   Faith is an internal conviction that leads to external actions of worshiping, witnessing, and walking with Jesus.  Mark Driscoll  from Jesus and Blind Bart
just thinking about Proverbs 3:5 TRUST in the LORD – who do we trust? The Lord God Almighty – maker of heaven and earth, who spoke "let there be light" and there was and who sees all and knows all, and whose love for us is everlasting, who knows the name of every star in the universe… Great is his compassion and mercy and grace and love… This is our God. Trust in him every day in every way for all things.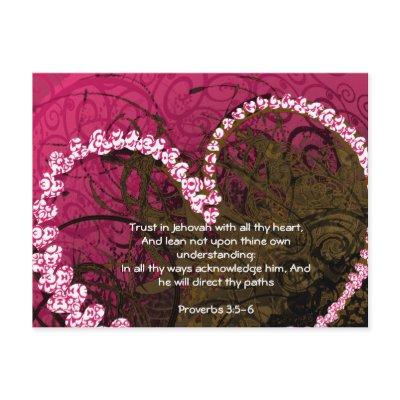 "Faith is the heroic effort of your life. You fling yourself in reckless confidence on God. God has ventured all in Jesus Christ to save us. Now he wants us to venture our all in a life that can face anything it has to face without wavering….Again and again, you will get up to what Jesus Christ wants, and every time, you turn back when it comes to that point until you abandon resolutely….Jesus Christ demands that you risk everything you hold by common sense–and leap into what He says….Christ demands of the man who trust Him the same reckless spirit….that is daring enough to step out of the crowd and bank his faith on the character of God."
– Oswald Chambers, My Utmost for His Highest –
lately i was reading in psalm 101 where it encourages us to sing to God and to celebrate his kindness and justice and again i was reminded that this is an intentional thing we choose to do, not just on a sunday but between sundays, in the every day of our lives.
every day and moment we can choose to celebrate God, to in our heart celebrate and confident and happy that God is king and just.
when we are living in celebration, living with hearts that worship God, i find that we tend to be more full of faith and trust, as we are worshipping God and seeing Him and His good attributes and power, instead of our navel or the dust on the floor… ya hear me???
now i am not talking about being happy clappy all the time, unless of course that is the way that you choose to exprses it, but i am talking about that in every day and in every space and season that we make that choice to believe and act upon that belief that God is good and worthy and holy and glorious and trustworthy.
lets be people who say I WILL CELEBRATE God.
lets make it a lifestyle.
a few weeks ago at Sunday morning church we had a preacher that commented as an aside that the preacher learns even more so the message that they are preaching – that they really LIVE it the weeks as they prepare.
I can say that has been sooooo true with this message that I am preaching on Sunday night to our young adults on faith and the persistent widow.  this testimony will be included as part of my message posted here as Never Give Up
When our daughter (who will be 4 in august 2009) was 5 months old she was diagnosed with severe food allergies to milk, peanuts and wheat.
Then when she was 1 we found out she had asthma.
Over the school holidays last month she had her first emergency rush to the hospital because of her asthma. She's normally okayish and we've become experts in managing it, with the help of our lovely gp and his nebulizer….
We had her allergy levels retested last year and instead of being better as we thought the numbers show that she is worse. We expected her to be better and less allergic because she had only had a few minor reactions in the year but that is more due to me being a food nazi and the protection of God.
In the last 3 weeks she has had 3 "decent" (aka bigger than usual!) reactions.
So we've been praying and praying persistently. Not giving up. Pressing in. asking God to heal her and to protet her. Its really hard when it is your sweet wee kid going through the hard time and facing potentially life threatening circumstances.
Its hard to watch her struggle for breath and to send her to places where there is food that I am not controlling, places where she could eat something that could maybe kill her. I have to entrust her to God. Sometimes it real hard. Especially when her kindy does baking – making scones with butter, milk and cheese.
Where is God in our hard time in this circumstance?
With us. With her. Protecting us. Encouraging us. Teaching us. Shaping us. Giving us wisdom and strategies. Healing her.
Your hard time might be at work, at university, at home. It might be relationships, or health issues, or doubt, or unfilled dreams, or fears, or the past, or insecurity, or an alcoholic father, or a failed relationship, or a wrong decision, or a sinful habbit you want to be free from, or a frightening credit card debt, or an injustice….
Proverbs 3:5-6 "With all your heart you must trust the Lord and not your own judgment. Always let him lead you and he will clear the road for you to follow."
These verses are very familiar to most Christians.
Yet today it just struck me, reading in the CEV (contempory english version) that v6 is very relevant and fresh and very very cool.
We may look at the road ahead of us and see great obstacles.
It may seem impossible to step forward.
But God clears the road ahead of us.
It doesn't specify how far down the road away from us God clears the road – and in life it is often only steps away that the way becomes clear.
Continue to walk forward and trust. Don't look at the obstacles and doubt. Don't use our physical eyes to see the obstacles and be fearful and turn and run. Walk forward trusting God.
He is the one who clears the road before us so we can continue to walk.
Our job, or our role, is to trust him and have faith in him.
God can move mountains. In his presence the hills melt like wax. God clears the road before us. Keep walking and don't worry if the obstacles are still there and you only have steps to take before you are blocked.
Keep walking. God clears the road.
i love the word BUT.
i love the BUTs in the bible.
now read this the right way – God puts great BUTs in our lives!
Psalm 27:1-3
You, LORD, are the light that keeps me safe.
I am not afraid of anyone.
You protect me, and I have no fears.
Brutal people may attack and try to kill me,
but they will stumble.
Fierce enemies may attack,
but they will fall.
Armies may surround me,
but I won't be afraid;
war may break out,
but I will trust you.
awesome eh!  though the world looks dark BUT i will trust you God.  life may be difficult BUT i make the choice to believe that God sees and knows and is at work.  i may have obstacles BUT God is with us.  we may want to fix everything ourselves and work it all but BUT we should cast our cares upon God who cares for us.
a simple word, a small word, but with lots of power and meaning.  make the BUT real in your life!
"My prayer today is that we will feel the loving arms of God wrapped around us, and will know in our hearts that He will never forsake us as we trust in Him." Billy Graham