You are currently browsing the tag archive for the 'counter culture' tag.
Daniel 1:4-7  In the third year that Jehoiakim was king of Judah, King Nebuchadnezzar of Babylonia attacked Jerusalem. The Lord let Nebuchadnezzar capture Jehoiakim and take away some of the things used in God's temple. And when the king returned to Babylonia, he put these things in the temple of his own god.   One day the king ordered Ashpenaz, his highest palace official, to choose some young men from the royal family of Judah and from other leading Jewish families.  The king said, "They must be healthy, handsome, smart, wise, educated, and fit to serve in the royal palace. Teach them how to speak and write our language  and give them the same food and wine that I am served. Train them for three years, and then they can become court officials."  Four of the young Jews chosen were Daniel, Hananiah, Mishael, and Azariah, all from the tribe of Judah.  But the king's chief official gave them Babylonian names: Daniel became Belteshazzar, Hananiah became Shadrach, Mishael became Meshach, and Azariah became Abednego.
we have an enemy…   and paul says we are not ignorant of his schemes.
one of his schemes is to assimilate us into his culture – in to the world.  we can see him operating to do that to the young jewish leaders in daniels day.  we are of the world but not of the world.    while there are many wonderful things in our day there is also things that we should seperate ourselves from.  i'm not talking seperatist life here but holy life.   dont comprimise and be permissive.  stand true to what you know God has said.
the enemy tried to change the names of daniel and his friends.  he trys to change our destiny and our calling – he tries to cover up the truth with a lie and a falsehood.
Names and their meaning
Hananiah – God has favoured – to Shadrach – "of Shach", which was a name of a god or goddess of the Chaldeans, they worshipped
Mishael – who God is – to Meshach – "the messenger the sun"
Azariah – GOd has helped – to Abendego – "a servant, or worshipper of Nego". The word signifies "shining brightness": which some understand of fire worshipped by them; others of the bright planet Venus; and others of Lucifer
Daniel – judge of God – to  Belteshazzar – Bel hath hid and treasured (Bel is a idol)
Dont let anyone cover up your destiny.  Dont let anyone hold you back.
Daniel 1:8  Daniel made up his mind to eat and drink only what God had approved for his people to eat. And he asked the king's chief official for permission not to eat the food and wine served in the royal palace.
Daniel decieded to obey God and live counter culture.  He made up his mind to obey God.  He resolved himself to obedience and whle we know the end of the story, that he was tested and found to be more healthy and prosperous than his contepories who ate all the rich (and maybe idol offered) and unclean food, it could of led to his execution.   He preferred death and punishment to disobedience.
He stood up and he stood out.
Will you make a stand for the ways of God and his righteousness today?
lets not comprimise and fit in.  Let us instead shine like stars in the darkness.
Philippians 2:12-16  My dear friends, you always obeyed when I was with you. Now that I am away, you should obey even more. So work with fear and trembling to discover what it really means to be saved.   God is working in you to make you willing and able to obey him. Do everything without grumbling or arguing.  Then you will be the pure and innocent children of God. You live among people who are crooked and evil, but you must not do anything that they can say is wrong. Try to shine as lights among the people of this world,   as you hold firmly to the message that gives life.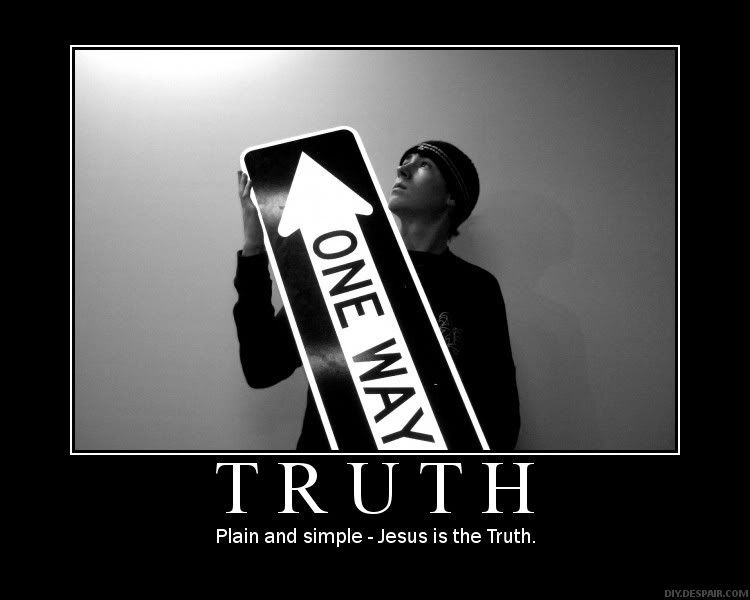 John Lennon declared he was bigger than him. The Titanic Director James Cameron thinks he's found his grave. His name may have been said within your earshot today. As a curse word. But who is Jesus really. And how does that affect my life, in 2008?
You may know some of the facts surrounding Jesus' life and death.
Christmas is the celebration of Jesus' birth in a stable, to a virgin, in Bethlehem. Easter is the celebration of His death, on a cross in Jerusalem. You may know that he worked miracles, and had disciples and enemies, that he preached love and eternal life. But do you know what he really lived and died for?
We've all seen the stained glass pictures, or those paintings painted in the Renaissance of Jesus. They depict him as weak, mild, insipid even. In Western culture, all of us have been exposed to the figure of Jesus Christ countless times since infancy. Holiday carols and cliches, TV specials and Bible stories, bumper stickers and slogans, crucifixes and sunrise services – even coarse jokes and curse words. We, too, consciously or subconsciously, have developed our own set of assumptions about this Jesus
Jesus was a carpenter, used to working with his hands, lifting heavy beams of wood, using his whole body to craft yokes for oxen and furniture for homes. When Jesus walked this earth, He didn't fit the expectations of the religious community, or even his own disciples. He didn't demand an ornate tower to preach from, He was born in the dust, His friends were the most controversial fringe elements of society – tax collector's, prostitutes, lepers… Jesus touched those that were classed as outcasts and untouchables. Equally he called to those that were community leaders, soldiers, the wealthy. Jesus didn't look at the exterior, he looked at the heart and gave everyone the opportunity to follow Him.
Jesus stood up for real truth, the truth that God was real and loved them and desired to be in relationship with them. He preached real love, real commitment to holy living and real commitment and relationship with God. He talked about eternity and the way to heaven, life and death, choices. This went against the grain of the religious leaders who had made "church" into a series of do this and don?t do that?s.
In his famous book Mere Christianity, C.S. Lewis makes this statement, "A man who was merely a man and said the sort of things Jesus said would not be a great moral teacher. He would either be a lunatic–on the level with a man who says he is a poached egg–or he would be the devil of hell. You must take your choice. Either this was, and is, the Son of God, or else a madman or something worse. You can shut him up for a fool or you can fall at his feet and call him Lord and God. But let us not come with any patronizing nonsense about his being a great human teacher. He has not left that open to us.(emphasis: web author)"
Jesus Christ made a claim that was breathtaking in it's audacity. Where did He come from? Was He really God in the flesh? Why was the establishment of His day so frightened by His message that He had to die? Who is Jesus to you? Your life on this earth and for all of eternity is affected by your answer to this question.
Jesus claimed to be the Son of God, even making himself the same as God. He said "before Abraham was, I AM". Abraham is known as the father of faith for both Jews and Christians. I AM is a holy sacred name for God, the name that God himself gave Moses to share with the enslaved Jewish people as a sign of the power and reality of God and his promises. Jesus essentially is saying I AM. He is saying I AM God. To say this he was either telling the truth, deluded and lying, or just plain lying out of a desire for power and fame and self glory, to deceive the people into believing in him.
Jesus said he was the one and only way to God, both for eternity and for this life too. Will you believe what he said?