You are currently browsing the monthly archive for August 2011.
2 Corinthians 8:18 With him we are sending the brother who is famous among all the churches for his preaching of the gospel.
And we are sending along with him the brother who is praised by all the churches for his service to the gospel.
We are also sending another brother with Titus. All the churches praise him as a preacher of the Good News.
With Titus we are also sending one of the Lord's followers who is well known in every church for spreading the good news.
(other versions)
famous.
well known in every church.
all the churches praise him.
yet what is his name?
he is nameless?
nameless to us yet known to the Lord and rewarded by the Lord for His service.
whose kingdom do we build?  His.
whose fame do we live for? His.
who must increase?  Him.
famous… yet nameless…
thanks for the thoughts over at David Santisteven: Are You Seeking First The Kingdom Of Yourself?
i just totally love this image.  i was looking for a picture of a couple dancing for our church mag and spotted this. not quite going to work for the mag but ticks some boxes for me visually.  the light sparkles, the beach, the fun element.  go on, dance on the beach, live life to the max, choose love.
this is my delightful girl blowing bubbles for our DIY friend who came and installed our new cooktop insert thingy (long story) – real blokey bloke.  he's awesome.  she took him outside while something was setting or you know, whatever, and also gave him a really sweet girly sticker.  but i love this picture!  kids rock.  bubbles do too!
if you're a kiwi and you dont know the rugby world cup starts in a fortnight you've been living under a rock.  my son, aged 9, is quite obsessed with it.  i have had to brush up my all blacks knowledge (from zip to minute!)  we saw this on the news the other night and totally loved it.
as i mentioned above i'm formatting our church mag.  this is the cover from last quarters edition.  so much fun, such a challenge.  so, off i go – busy busy creative creative!
Hallelujah our God reigns – Forever all my days Hallelujah – i love the refrain of GOD I LOOK TO YOU by BETHEL LIVE… to me hallelujah is a word that says all the indescribable thanks and praise – it captures my heart and love!
and as always.  i love Jesus with all i am and all my heart and all my soul and all my days. For His glory and the building of His kingdom and the rescue of the lost.
by Oswald Chambers
Jesus said to her, 'Did I not say to you that if you would believe you would see the glory of God?' —John 11:40
Every time you venture out in your life of faith, you will find something in your circumstances that, from a commonsense standpoint, will flatly contradict your faith. But common sense is not faith, and faith is not common sense. In fact, they are as different as the natural life and the spiritual. Can you trust Jesus Christ where your common sense cannot trust Him? Can you venture out with courage on the words of Jesus Christ, while the realities of your commonsense life continue to shout, "It's all a lie"? When you are on the mountaintop, it's easy to say, "Oh yes, I believe God can do it," but you have to come down from the mountain to the demon-possessed valley and face the realities that scoff at your Mount-of-Transfiguration belief (see Luke 9:28-42). Every time my theology becomes clear to my own mind, I encounter something that contradicts it. As soon as I say, "I believe 'God shall supply all [my] need,' " the testing of my faith begins (Philippians 4:19). When my strength runs dry and my vision is blinded, will I endure this trial of my faith victoriously or will I turn back in defeat?
Faith must be tested, because it can only become your intimate possession through conflict. What is challenging your faith right now? The test will either prove your faith right, or it will kill it. Jesus said, "Blessed is he who is not offended because of Me" Matthew 11:6). The ultimate thing is confidence in Jesus. "We have become partakers of Christ if we hold the beginning of our confidence steadfast to the end . . ." (Hebrews 3:14). Believe steadfastly on Him and everything that challenges you will strengthen your faith. There is continual testing in the life of faith up to the point of our physical death, which is the last great test. Faith is absolute trust in God— trust that could never imagine that He would forsake us (see Hebrews 13:5-6).
again and again i am so impressed, and challenged, and humbled, by this mans writings.  i was reading in a book the other day that said that he is one of the unsurpassed legends of our time in regard to challenging us to take up our cross and live surrendered to jesus and the joy that comes with that, and that perhaps his greatness was forged through the experiences he lived through.  in other words, he speaks about what he knows.  the adventure of faith.  the testing of faith.  the reward of faith.  i am trying to hook myself up with his biography.  and i pray that i will rise to the challenge of his words and the call of Christ's words.
The battle of David and goliath is one of the greatest examples of how faith overcomes – how to overcome giants in our lives – not just only of the physical great big stinking men type but how to overcome giants on the inside and giants of circumstance and difficulty.
The battle of David and goliath, though played out with a shepherd boy and a warrior is a great picture of the battle of fear vs doubt – with most of the victory happening NOT on the battlefield, but behind the scenes in the lead up to their face off.
Lets look at how the scenario began for David:
1 Sam 17:13 – 20 Jesse's three oldest sons had followed Saul to the war: The firstborn was Eliab; the second, Abinadab; and the third, Shammah. David was the youngest. The three oldest followed Saul, but David went back and forth from Saul to tend his father's sheep at Bethlehem. For forty days the Philistine came forward every morning and evening and took his stand. Now Jesse said to his son David, Take this ephah of roasted grain and these ten loaves of bread for your brothers and hurry to their camp. Take along these ten cheeses to the commander of their unit. See how your brothers are and bring back some assurance from them. They are with Saul and all the men of Israel in the Valley of Elah, fighting against the Philistines. Early in the morning David left the flock with a shepherd, loaded up and set out, as Jesse had directed. He reached the camp as the army was going out to its battle positions, shouting the war cry.
1 Sam 17:28-29 When Eliab, David's oldest brother, heard him speaking with the men, he burned with anger at him and asked, Why have you come down here? And with whom did you leave those few sheep in the desert? I know how conceited you are and how wicked your heart is; you came down only to watch the battle. Now what have I done? said David. Can't I even speak?
HOW TO KILL A GIANT: GET SOME ATTITUDE
David was the youngest – remember overlooked when the great prophet Samuel came to anoint the next king – at left at home AGAIN to look after the sheep. His brothers go off to war to become heroes and he has to stay home, like a kid. This could of made him feel insecure and insignificant – esp when his dad tells him to go take some kai to his brothers. Menial. Not very life changing or significant.
But even when his brother insults him David maintains an attitude of self confidence – or perhaps more so confidence in who he is and who he is called to be. His brother's words were intended to make him doubt and retreat but David was not affected. He had a different perspective of WHO HE WAS – God's.
To overcome self doubt we need to get a clear and accurate picture of who God says we are.
BELOVED.
CALLED.
CHOSEN.
EMPOWERED.
ETERNITY CHANGERS.
MEN AND WOMEN OF DESTINY.
To step out and be the person we are called to be and to do the things we are called to be we need to be people of FAITH – having faith in GOD – it is HIM who works in us – I CAN DO ALL THINGS THROUGH HIM WHO GIVES ME STRENGTH.
Overturn the doubt by fixing your eyes on Jesus and His truth and His words. It's all about attitude. David's attitude was one of faith. Not doubt. He was unshakable because He had faith in God's unshakable power. Read the rest of this entry »
i love making cool dp slides to go with my preaching.  above are some of the images i've used behind some text for tomorrow night…
To overcome self doubt we need to get a clear and accurate picture of who God says we are.
BELOVED.
CALLED.
CHOSEN.
EMPOWERED.
ETERNITY CHANGERS.
MEN AND WOMEN OF DESTINY.
Faith provides eyes for the heart. Faith sees.~ Bill Johnson
Jeremiah 33:3 Call to me and I will answer you and tell you great and unsearchable things you do not know.
Take up the shield of faith, with which you can extinguish all the flaming arrows of the evil one. Take the sword of the Spirit, which is the word of God.
Build a life long history with God.
"Faith is deliberate confidence in the character of God whose ways you may not understand at the time."  ~ Oswald Chambers
You can be a giant killer.
You can be a nation deliverer.
You can be anything and everything
that God has called you to be.
But it will come down to your attitude and openness for God to work in and through you.
Martin Luther Kings "I have a dream" speech is can probably be partially recited by most people on the planet. He along with countless others stands as a man who had a dream and lived a dream and made a difference with their lives. He was a man who lived his life with purpose and passion.
But, imagine with me, if Martin Luther King was held back by poor self esteem or didn't believe that he was a dream carrier or a dream fulfiller, or that perhaps someone else would have been better at the job. Imagine if he was held back by insecurity or fear.
Insecurity could be defined as: Feeling of not being "good enough" to meet the challenge of a situation you face in life or a more general sense of not fitting in, being "out of sync" with those in your peer group, workmates or family.
It can be caused by: "lack of encouragement or support from important people in their lives, a set back in life, lack of direction, or being raised in an environment that is not conducive for learning and chaotic and thus leading them to be frequently on the edge."
Self doubt and insecurity limit us like no other obstacle. It can be a greater restriction for some people than even gifting and situational limitations because it denies the opportunity for us to try and grow and stretch ourselves into new realms of possibility. WE hold ourselves back from achieving the dreams God has placed within our hearts.
In Numbers 13 and 14 we see this played out with the Israelites and the Promised Land. God had promised victory and blessing. They had seen His amazing miracles of deliverance. They were ready to step into the fulfilment of their dreams, a land of their own. But when the twelve spies returned, ten of the spies brought a doubtful unconfident report.
The spies came back and said: We seemed like grasshoppers in our own eyes, and we looked the same to them. Numbers 13:33
Because the Israelites saw themselves as small, powerless, and insignificant they were then seen as small, powerless, insignificant grasshoppers by the people possessing the Promised Land. It was the people's perception of themselves that limited their ability to take the land and have faith in God. It was the Israelites incorrect perception of themselves that hijacked the fulfilment of the call of God.
Compare this to what Caleb and Joshua, the other two spies, said: We should go up and take possession of the land, for we can certainly do it.
Why did they have this confidence? Interesting to note that God says of them "my servant Caleb has a different spirit and follows me wholeheartedly" Numbers 14:24
They had a different attitude and perception, not only of themselves but of the power of God to bring victory and fulfilment. At the core of so many of our issues and weaknesses is the fact that we do not see ourselves as God sees us. We do not understand and embrace our identity in Christ.
There is hope to overcome insecurity.  Hope is found when we lean upon what God says and allow His truth to bring change to the way we see ourselves. God says we are fearfully and wonderfully made (Psalm 139), unique, special and precious to Him. Someone once said that you can tell the value of something by the price tag upon it. The price tag upon our lives is the life and death and resurrection of Jesus, the cross that sets us free and makes us holy, innocent, acceptable and welcome to God. For God so loved the world… For God so loved me… that He gave His beloved Son (John 3:16) 1 John 3:1 says "How great is the love the Father has lavished on us, that we should be called children of God! And that is what we are! " God gives us peace to calm our anxiety and His grace is sufficient in our weakness. Philippians 4:13 says "I can do everything through him who gives me strength." All things. We can do all things because God empowers us and God desires to empower us and use us because we are created, purposed and loved.
Fear says your identity is at stake if you fail. It's not. Your identity is set. Failure or success will not determine it. Jon Acuff
Insecurity can paralyse us from living our dreams. Freedom is found in Jesus and His truth. The Holy Spirit can change the way we think and the Word of God is our standard for correct thinking. Whenever we're tempted to think less of ourselves than God does, whether it's because of self-condemnation, doubts, or a lack of talent, we have to tell ourselves "The Word of God says". Remember also that Jesus fought the enemy in the wilderness with "It is written!" Your identity is set by God!
Paul challenges us in Romans 12:2 to "not conform any longer to the pattern of this world, but be transformed by the renewing of your mind. Then you will be able to test and approve what God's will is— his good, pleasing and perfect will."
He is challenging us, in a way, to have a brain transplant. Our brain needs to be rewired and renewed with correct thinking. Recognize the unhelpful thoughts and then refuse wrong thinking straight away. It takes just a split second for our brains to switch from faith to fear, or fear to faith. Where we have doubts, we need to be renewed to have faith. Where we have insecurities, we need to find security in the grace and love of God. Where we lack confidence, we need to have confidence in the power of the Holy Spirit. We need to agree with the things that God says about us. We need to see ourselves from His vantage point, not as grasshoppers limited by our own weaknesses and perhaps natural inadequacies but as children of God, filled with the Holy Spirit, valued, called and equipped to do good works (Ephesians 2:10). God's power can work through our frailness and weakness. There is no limitation or restriction to God!
Caleb and Joshua understood this. They knew that the battle belonged to God and that He had the power to fulfil the promise He made. They had seen the mighty miracles of deliverance in Egypt, walked through the Red Sea on dry land, eaten manna from heaven and other demonstrations of God's reality and might. They understood the ways and heart of God. And they trusted Him wholeheartedly. Their faith gave them a different vantage point than the other ten spies.
You are called to make a difference. To change the world. To build the Kingdom of God. Don't let anyone, including yourself, hold you back. Establish your security in God's love and grace. Renew, and then remember who you are. See yourself from God's vantage point. Dream great dreams and live them out.
Brief Points:
- Make a regular time to get into the Word of God – renew your mind!
- Pray and ask God to reveal His heart towards you – see yourself from His vantage point
- Talk to someone you trust about how you feel
- Get intentional about what you think about yourself
- Don't compare yourself to other people – you don't know the journey they've got on to get to where they are now
3 Things to Ask Yourself: Lysa TerKeurst
So, here are three questions we'd do well to ask ourselves when thoughts are dragging us down.
Did someone actually say this or am I assuming they are thinking it?
If they actually said it, deal with it then.  If I'm assuming it, that's unfair to them and unnecessarily damaging to me.
Have I been actively engaging with truth lately?
The more we read God's truths and let truth fill our mind, the less time we'll spend contemplating untruths.
Are there situations or friendships that feed my insecurities?
We've got to hold our thoughts to a higher standard. How dare they be allowed to simply parade about as if they are true and manipulate us into feeling insecure, inadequate, and misunderstood!  Oh how much trouble we invite into our lives based on assumptions. Lysa TerKeurst
When we're living our lives with intentional gratitude we're fixing our eyes upon Jesus and agreeing YES He is good and YES He is faithful and YES He is Lord and YES He is the one who loves us!  Gratitude is an expression of faith.
1358.  it was my daughters and husbands birthday last week.  i'm so thankful for who each one of them are and the joy they bring to my life.
1359.  i'm glad my husband chose me to be his wife.
1360.  i'm glad God chose me to be evangeline's mummy
1361.  cuddles
1362.  waking my kids up each morning
1363.  new opportunities and fulfilled dreams… i'm speaking on the first night of our women's conference at the start of october!  being a conference speaker is a dream i've had… (i hope that doesnt sound too geeky or arrogant!)  i confess i am SO SO SO excited.  when our pastors wife rung to ask me i was so happy dancing.  so praying God will use me and speak to me! 
1364.  our church has such a great staff.  i so love working alongside them and for them!
1365.  "new streams"
1366.  we had an awesome sharing time about the love of God last night.  there were a few highlights that so warmed my heart.  i love watching young people know God and grow closer to Him.
1367.  warmth
1368.  my new stove goes in THIS WEEK.  its been bust since easter.  yes.  easter.  i think i'll throw my electric frying pan away.  but i am glad i've had such technology. 
1369.  gingerbread men.
1370.  creative domesticated chicks who can give me advice.  when it comes to gingerbread men dough.
1371.  i love our schools dp.
1372.  improving health of tony's dad
1373.  orange nail polish
1374.  our young adults camp is in about 3 weeks – awesome! 
1375.  Holy Spirits inspiration!
1376.  i'm preaching this week at our young adults service – i am so blest to have this opportunity.  and i love what God has been teaching me.  and how He expresses through me. 
1377.  im so grateful for my nano and the opportunities it gives me, to worship and listen to great preaching
1378.  good conversation
1379.  words of affirmation
1380.  talking to chicks about blokes.
1381.  1 john 3:1
1382.  the wonder and joy on evangeline's face when she saw her tangled inspired cake for the first time
1383.  the delight of being 6
1384.  thursday night special reading time with caleb.  we're working through the chronicles of narnia.  i so love my spunky son!
1385.  sunshine
1386.  red socks.  red socks that dont run in the wash.
1387.  the love and grace of God!
so there we go.  venturing on in life to 2000 things that i am grateful for…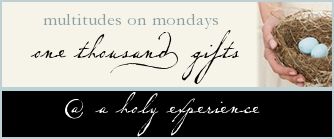 Your Word
is a love letter
of hope and grace
love and power
written to me and everyone else
Your love never fails
its so much higher, wider, deeper and fuller than i can imagine or dream
You are always with me
and will never leave me
loving me first
even in my brokenness and rebellion
You made the way
love expressed on the cross
salvation purchased, freedom wrought
loving me, calling me, drawing me, compelling me, saving me
Your Word is truth
when i doubt, or fear
when i would hold myself back
you pull me closer
never forsaking me, even in my brokenness and rebellion
Your love covers me
it sets the captives free
everlasting
You love
You love me.
Jesus sought me when a stranger, wandering from the fold of God. He, to rescue me from danger, interposed his precious blood ~ Robinson.
though technically for me today is thursday, i really first discovered this song yesterday.  and really, most of the rest of the world is wednesdaying so i dont seem late at all.  i always say i see tomorrow first.
anyway, back to the song.
this is another on HERE ON EARTH by bryan and katie torwalt.
its a bit more mellower but has a beautiful gospel message in it… so you know, i'm gonna love that.
thank you for the cross you have carried, thank you for your blood that was shed, took the weight of sin upon your shoulders, sacrificed your life so i could live
now nothing is holding me back from you, redeemer of my soul, now nothing can hold me back from you, your love will never let me go
thank you for your death and resurrection, thank you for the power of your blood, i am (awed) by your affection, the kindness and the greatness of your love
i played it last night in our worship time for housegroup.  one of our chicks had shared about the extravagant love of God and how God had been at work in the most difficult of times of her life to draw her closer to Himself.   i knew the topic she was sharing on and so felt to have worship after she spoke so that we could worship and hear from God and get more of a revelation and understanding of His love (Eph 3:16-19)  i had been listening to this song earlier in the day and felt a real nudge on it.  like God was saying, play this song.  it just communicated in the perfect way something God wanted to say to us last night. i love how He does that.
and i just love the song.  i love the lyrics.  thank you for the power of your blood.  thank you for your sacrifice.  beautiful.  humbling.  we love God because He loved us first (1 John 4:9-10) and my life is a response to His love.  He makes all things new, His grace is amazing.  He will never let us go, His love is everlasting and wide, deep, high, powerful.  and because of His great love, poured out upon the cross, i can draw near, without reservation or fear because NOW i am His child.  How great is the love the Father has lavished on us, that we should be called children of God! And that is what we are! (1 john 3:1)
do you know He loves you?
do you know how much?
ps the other song that i felt a nudge on to play last night was UNENDING LOVE by Hillsong on the GOD IS ABLE album… worth a listen to as well…