You are currently browsing the monthly archive for July 2011.
LISTENING TO:  God is Able by Hillsong is my new love and listen
ON THE BOX:  haven't really been watching tv much lately, been having early nights or at meetings or doing stuff…  but i quite like Criminal Minds (the newer version), find it very compelling!
COMING UP:  am preaching this sunday at our young adults service and also working on a brochure for our young adults camp (the latter being a very new type thing to do!)
WEARING: my snuggly warm merino tunic and camel cardy and rocking brown boots
ABOUT TO: go out for cake @ Quirk Cafe in Howick with the short ones
HOLIDAY FUN: its school hols here, last official day today (unless you count the weekend) and we've had fun playing scrabble, went to candyland, ate popcorn, lots of playdates, made a movie with their mates, baked blue icing slice, had adventures at the shops, wore our pjs alot…
LOOKING FOR: a study type series for our young adult group
WISHLIST:  i created a wishlist on amazon…  it includes: Disciple: Getting Your Identity from Jesus (RE: Lit) by Bill Clem, The Principle of the Path: How to Get from Where You Are to Where You Want to Be by Andy Stanley, Death by Love: Letters from the Cross (Re:Lit) by Mark Driscoll, Note to Self: The Discipline of Preaching to Yourself (Re:Lit) [Paperback] by Joe Thorn and David: Seeking a Heart Like His by Beth Moore
ON MY NANO: really enjoying the Elevation Church (Steven Furtick) preaching series called TREATMENT on worry, depression and addiction.  not because i have any of them (bad, cos lets be honest we're all human and to some degree prob face all of those things in some degree!) but as a leader its good to store things like that in my heart and mind because people are people and i want to be the best kinda leader i can and and help and see people set free and live well.  which Jesus makes possible.
WEATHER: is cold.  but its not raining really this week much.  just cold.  there is snow in other parts of the country and rumours it was cold enough to snow here which would be a first time in hundred years type thing… yay for thick socks, singlets, hot water bottles and fires!!!
IN THE WORD:  just reading in luke – i read a few chapts a day – a radical shift from my bible plan routine i had.  was time to freshen it.
OTHER STUFF:  tonys dad has been in hospital for 8 weeks with heart probs and then a superbug and other health related issues.  has been really hard time on all the family.  please pray for complete healing and also grace and wisdom through this season.
PRAYING: that i would draw closer to God and be who He has made me to be
STOKED: to see God save people
When we're living our lives with intentional gratitude we're fixing our eyes upon Jesus and agreeing YES He is good and YES He is faithful and YES He is Lord and YES He is the one who loves us!  Gratitude is an expression of faith.
1287.  sunshine
1288.  the faithfulness of God in every situation
1289.  God saved you by his grace when you believed. And you can't take credit for this; it is a gift from God. Salvation is not a reward for the good things we have done, so none of us can boast about it. Ephesians 2:8-9 NLT
1290.  connections via technology, no matter the distance between
1291.  soft tissues and good throat lozenges
1292.  preaching this sunday night
1293.  God calls and God equips and empowers
1294.  you're never too old for transformation
1295.  improved health of tony's dad who has been in hospital for nearly 8 weeks
1296.  provision
1297.  wisdom from God  (i so depend upon it!)
1298.  dairy free cake
1299.  i can make hash browns!  love love love!
1300.  our pastors wife is preaching sunday morning.  shes a legend.  and an awesome woman.  and my dear friend.  i'm so blest.
1301.  phone calls from my parents
1302.  come like you promised by ascend the hill, always draws me near to jesus
1303.  so impressed with the leaders in our church at this season
1304.  preaching on podcasts, what a gift!
1305.  family dinners
1306.  lovely pregnant women (NOT ME!)
1307.  new babies (we had one born to a family in our church 2 days ago!)
1308.  creative children
1309.  a good night sleep
1310.  children who believe in God and trust Him
1311.  school holiday time
1312.  answered prayer
1313.  encouragement
1314.  people stepping up and using their giftings
1315.  journals and pens
1316.  the things God has spoken to me lately…
1317.  one of our housegroupies brought along a friend who got saved… and i was there and part of it and it was beautiful and wonderful!
so there we go.  venturing on in life to 2000 things that i am grateful for…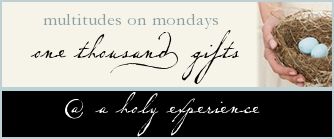 this song never gets old for me. 
right from when i heard Michael W Smith's version of it to the new Jesus Culture flavour i have loved and been stirred by this song. 
it is my heart cry that God would pour His Spirit out and that revival would come.
that it would rain.
we've jsut started singing this, and RAIN DOWN in our church.  and i love it.  drench me Lord!
read this on facebook too:  Music is a tool with which to encourage lives to be renewed and awakened to God – Hillsonglive
so the truth for me!!!
"…you and I don't live in a series of big, dramatic moments. We don't careen from big decision to big decision. We all live in an endless series of little moments. The character of a life isn't set in ten big moments. The character of a life is set in 10,000 little moments of everyday life. It's the themes of struggles that emerge from those little moments that reveal what's really going on in our hearts." (Tripp)
this is my new bag… its called a banana bag.  my mum had one in the 80s for her knitting.  i've given people a few reminiscing moments as i use it.  my best friend remembers her nana, and her bag always had her smokes in it.   its a real retro trip.
totally love my new ring…  i wear it on my thumb or 2nd finger.  a friend has one and i loved it and then picked up two for $2 each (yes how crazy is that!) at Cotton On.  i love rings!
totally love God is Able by Hillsong – totally impressed with the message that gets into your heart… that God is able, that God is with us, that we live for His fame…  really enjoying the Hillsong Live work tapes too on youtube… i love new worship… have my eye already on my next purchase Bryan and Katie Torwalt from Jesus Culture label
the perfect way to start the morning is caramel hot chocolate… warmth from the inside!  esp on the really cold mornings we've been having lately!  brrr!
totally love doesnt describe how much i love my crazy bear and spunky son!
and as always.  i love Jesus with all i am and all my heart and all my soul and all my days. For His glory and the building of His kingdom and the rescue of the lost.
Paul said: "Do not be deceived, God is not mocked; for whatever a man sows, that he will reap. For he who sows to his flesh will of the flesh reap corruption, but he who sows to the Spirit will of the Spirit reap everlasting life. And let us not grow weary while doing good, for in due season we shall reap if we do not lose heart" Galatians 6:7-9
the other day i noticed that my daffodils are growing again in the pots on the back deck.  yay that means spring might be on its way sometime soon.  Daffodils are growing there because that is where i planted the bulbs last year.  last year daffodils grew there.  this year they will grow again.  and yes, they'll be daffodils.
my sons class have been looking at "growing things" and learning that if you plant bean seeds – beans will grow. You don't plant tomato seeds expecting chocolate trees to grow. Aka WHAT YOU PLANT YOU WILL GROW!
So what does this have to do with being a Christian? What does this have to do with my real life today?
The Bible says in Galatians 6 "what you plant will grow – what you sow you will reap." It isn't talking about becoming farmers and growing flowers but about our lives and the consequences and fruit of what we allow and cultivate.
You are no longer ruled by your desires, but by God's Spirit, who lives in you. People who don't have the Spirit of Christ in them don't belong to him. But Christ lives in you. So you are alive because God has accepted you, even though your bodies must die because of your sins. Yet God raised Jesus to life! God's Spirit now lives in you, and he will raise you to life by his Spirit. My dear friends, we must not live to satisfy our desires. If you do, you will die. But you will live, if by the help of God's Spirit you say "No" to your desires.  Romans 8:9-13
In Galatians 6:8, Paul says that if you sow to the flesh you will reap corruption. The word corruption is derived from a Greek word which means "to degenerate, or to go from good to bad." It was used to describe meat which spoiled as the result of sitting out in the sun. Paul uses the word corruption to speak of the moral consequences or spiritual decay which are the result of giving into your fleshly desires.
"Sowing to the flesh means to allow the old nature to have its way. So also, sowing to the Spirit means to allow the Spirit to have His way." Dr. William Hendriksen
There is an internal conflict between the spirit and the flesh.
But even though this internal conflict between the flesh and Spirit is great, it does not excuse the Christian from his responsibility to live as the called out sons of God. We have been redeemed by God in order to become trophies of His grace who would reflect His likeness to the world. We are called to be Christians, which means Christlike.
The other day I went for a walk and had several life app lessons on the way from God.
Down the road there was a lady pulling out weeds from her lavender fence trim. She was right in surrounded by the bushs, pulling big weeds out. I couldn't see the weeds at first, but when she pushed the bushes aside, I could see the weeds.
I felt in my heart – "if you don't pull the weeds out they will choke the plant"
"Therefore hear the parable of the sower: When anyone hears the word of the kingdom, and does not understand it, then the wicked one comes and snatches away what was sown in his heart. This is he who received seed by the wayside.  But he who received the seed on stony places, this is he who hears the word and immediately receives it with joy; yet he has no root in himself, but endures only for a while. For when tribulation or persecution arises because of the word, immediately he stumbles. Now he who received seed among the thorns is he who hears the word, and the cares of this world and the deceitfulness of riches choke the word, and he becomes unfruitful. But he who received seed on the good ground is he who hears the word and understands it, who indeed bears fruit and produces: some a hundredfold, some sixty, some thirty." Matthew 13:18-23
If we plant weeds – or allow the seeds of weeds to take root and grow – they will choke the good stuff out… they will lead to decay and degeneration.
I don't want to classify what the weeds are in a person's life. That is between you and God. Each person has different weaknesses. Know your weeds. And then uproot them. Get in the dirt and pull them out. Don't water them, don't fertilize them, don't let them grow. The weeds may not even be anything overtly sinful – but may be the thoughts that lead to temptation and that then lead to sin. Be wise. Weeds are easier to pull out when they are small….
"Beware of false prophets, who come to you in sheep's clothing, but inwardly they are ravenous wolves. You will know them by their fruits. Do men gather grapes from thornbushes or figs from thistles?Even so, every good tree bears good fruit, but a bad tree bears bad fruit. Matthew 7:15-17
What you plant will manifest itself in your life.
Weeds may feel good at first and may be small. They may look insignificant. But they will have negative consequences and negative consequences bring pain and hurt and regret.
I walked down a path where I always walk. Last week or last fortnight when I was there the trees were bare – naked from autumn and winter. Yesterday I had to bend my head to avoid the lush green leaves! They were glorious!
Plants grow. Seasons happen. Change happens.
Sowing is not limited to planting seeds but also includes caring for the seed until harvest time.
5 or 6 years ago tony and caleb gave me an orchid plant. It flowered beautifully that year and the green leaves and bulbs multiplied so we repotted them into a few pots and just let them grow. But no more flowers came. This year I brought some orchid food and fed my orchid plants. This year we have had LOTS of orchid flowers!
Our Christian walk is about feeding and growing and nurturing and protecting the good stuff. Making good choices. Surrounding yourself with good people who encourage and inspire you to obey God and know Him.
You may think that a Christian life is a restricted life – a bunch of do nots and have nots – but God is not like that, He is creative and generous and abundant. He desires to protect us and bless us.
Life is like a garden. We reap what we sow.
Envision your life as a garden. What are you sowing in your garden? How are you caring for what you have sown? What are you reaping?
Are you reaping some things that you do not want to reap? To change what we reap we must hoe up the old seed and sow new seed.
Are you sowing to the flesh or to the Spirit?
Then he showed me Joshua the high priest standing before the angel of the LORD, and Satan standing at his right side to accuse him. The LORD said to Satan, "The LORD rebuke you, Satan! The LORD, who has chosen Jerusalem, rebuke you! Is not this man a burning stick snatched from the fire?"  Now Joshua was dressed in filthy clothes as he stood before the angel. The angel said to those who were standing before him, "Take off his filthy clothes." Then he said to Joshua, "See, I have taken away your sin, and I will put rich garments on you."  Then I said, "Put a clean turban on his head." So they put a clean turban on his head and clothed him, while the angel of the LORD stood by. Zechariah 3:1-5
This is a fantastic prophetic picture that so moves my heart and spirit every time I read it.
Joshua is the High Priest in the days of Nehemiah and Ezra, Haggai and Zechariah and is during the time of the rebuilding of the temple, as they return from exile in Babylonia.
In this encounter we see a heavenly encounter, almost like a courtroom drama.
The players are God, Satan and Joshua and the angel of the Lord.
The essence of the prophetic picture is that Satan accuses Joshua, he sets out to destroy him.
I love the before and after picture in this extreme makeover. Joshua stands before God, in filthy rags. God orders the rags to be removed and for Joshua to be redressed in rich garments. These are given because of forgiveness and salvation.
For all of us this is our reality.
Before
Before we become a Christian we are dressed in filthy rags, stinking of sin and death and guilt.
All of us have become like one who is unclean, and all our righteous acts are like filthy rags; Isaiah 64:6

I know that nothing good lives in me, that is, in my sinful nature. For I have the desire to do what is good, but I cannot carry it out. Romans 7:18

You used to be far from God. Your thoughts made you his enemies, and you did evil things. Colossians 1:21
Before we become Christians we are enemies of God – destined for wrath and judgment, separated, unclean and unholy.
After
But a change happens when we become Christians.
We are born again. The old life is dead. We are made alive. We are forgiven and made new. We are made holy and righteous. We are made innocent. We are saved.
Therefore, if anyone is in Christ, he is a new creation; the old has gone, the new has come! 2 Corinthians 5:17

But now he has reconciled you by Christ's physical body through death to present you holy in his sight, without blemish and free from accusation— Colossians 1:22

I have been crucified with Christ and I no longer live, but Christ lives in me. The life I live in the body, I live by faith in the Son of God, who loved me and gave himself for me. Galatians 2:20

We died to sin; how can we live in it any longer? Or don't you know that all of us who were baptized into Christ Jesus were baptized into his death? We were therefore buried with him through baptism into death in order that, just as Christ was raised from the dead through the glory of the Father, we too may live a new life. Romans 6:2-4

You are all sons of God through faith in Christ Jesus, for all of you who were baptized into Christ have clothed yourselves with Christ. There is neither Jew nor Greek, slave nor free, male nor female, for you are all one in Christ Jesus. Galatians 3:26-28 

For you died, and your life is now hidden with Christ in God Colossians 3:1
What I am trying to stress here and emphasize is that when we become Christians the slate is wiped clean and we are given a brand new life – we become children of God, loved, accepted, cherished, delighted in, free, righteous, holy, pleasing.
Catch Up and Get With The Programme!
We need to renew our mind and get it to catch up to this reality.
Instead we often relate to God thinking He doesn't like us or want us or love us or is indifferent to us. We beat ourselves up about our failings, faults, fears, mistakes, sins.
We reject ourselves. We try to reject ourselves on the behalf of God, but God has his arms wide open in welcome and acceptance.
Sure, God hates our sin. He hates it because sin is wrong and rebellion. He hates it because it erodes our relationship with Him. But His grace triumphs over sin and we can't let it stand in the way.
So whenever we are in need, we should come bravely before the throne of our merciful God. There we will be treated with undeserved kindness, and we will find help. Hebrews 4:16
Our lives as Christians are lives of transformation.
Our lives as Christians must be lives of relationship and drawing nearer to God and becoming more outwardly righteous, which is an outward expression of what God has done already on the inside.
We obey because we love God and want to please Him.
We are transformed because we love God and want to please Him.
They are lives covered by grace.
We are accepted and loved.
Guilt restricts us and holds us back.
Self rejection restricts us and holds us back.
Stinking thinking restricts us and holds us back.
We must not believe the lies of our enemy that seeks to restrict us and hold us back.
The truth is that you are free and beautiful before God.
The truth is by His grace you are good enough to serve Him and know Him.
Know Who You Are
As Christians we need to know who we are. We are children of God. New creatures.
Imagine if Joshua listened to the lies of the enemy and saw himself dressed in those rags… I doubt he would have accomplished the rebuilding of the temple and the revival of faith in his community and people!
What if Peter didn't have this revelation?
He would have been held back by his denial of Jesus and wouldn't have stood up with confidence and boldness in God on the day of Pentecost and preached the first gospel message, resulting in 3000 being saved that day.
What if Paul didn't get this revelation?
He may have never stepped out and preached where He did, founded churches, written most of the New Testament?
The Big Questions
The big question – is how do you see yourself? And how does that affect the way you live?
Do you understand that you are forgiven, holy, righteous, pure and new?
Are you feeling guilty?
First, ask yourself is there a reason? Are you doing stuff you shouldn't – cos God will convict you and challenge you on that, because He is your Father and sin hurts you and others, so it is for your own good that you're warned and uncomfortable. If there is stuff you're doing that is disobedient and rebellious, then deal with it, grow up, confess and change.
Secondly – if there isn't a big reason for the guilt, then hunt out its origins. It could be a lie from the enemy. It could be a lie from yourself, that you aren't good enough, why would God forgive you, doesn't He know who you are and what you've done and what you will do? Then deal with it, grow up, confess that and change. Believe in what the Word of God says about who you are, and that God has forgiven you totally, that is why Jesus died on the cross.
How far has the LORD taken our sins from us? Farther than the distance from east to west! Psalm 103:12

You will again have compassion on us; you will tread our sins underfoot and hurl all our iniquities into the depths of the sea. Micah 7:17
Do you understand how much God loves you?
How great is God's love for all who worship him? Greater than the distance between heaven and earth! Psalm 103:11

I pray that you and all of God's people will understand what is called wide or long or high or deep. I want you to know all about Christ's love, although it is too wonderful to be measured. Ephesians 3:18-19
Do you understand that God calls you and empowers you?
If we are held back by guilt and insecurity this will affect how we will be used. Being used by God is a matter of trust – I trust that God will empower me and use me for His glory.
We are like clay jars in which this treasure is stored. The real power comes from God and not from us. 2 Corinthians 4:7 CEV

But we have this treasure in jars of clay to show that this all-surpassing power is from God and not from us. 2 Corinthians 4:7 NIV
this morning in worship as we were singing LET IT RAIN by Michael w Smith and Jesus Culture… such a "for such a time as this" song in our church – i was so moved to be calling out and praying for God to move and pour out His Spirit that this "saying" or "cry" resonated in my heart… only by Your Spirit… 
only by Your Spirit can revival happen
can the lost be found
can the sick be healed
the captives set free
only by Your Spirit
can blind eyes be opened
physically and spiritually
can lives be changed
fires lit
people restored
only by Your Spirit can we see what we dream of, can we built Your church and see Your Kingdom come
only by Your Spirit can a nation change, can i change
Come Holy Spirit
come Holy Spirit
come Holy Spirit
let it rain on me
Therefore, brothers, we have an obligation— but it is not to the sinful nature, to live according to it. For if you live according to the sinful nature, you will die; but if by the Spirit you put to death the misdeeds of the body, you will live,  because those who are led by the Spirit of God are sons of God.  For you did not receive a spirit that makes you a slave again to fear, but you received the Spirit of sonship. And by him we cry, Abba, Father.  The Spirit himself testifies with our spirit that we are God's children.  Now if we are children, then we are heirs— heirs of God and co-heirs with Christ, if indeed we share in his sufferings in order that we may also share in his glory.  Romans 8:12-17
we had an awesome morning at church this morning – fantastic worship – welcoming new members to our church – awesome testimonies of God healing people – tears – rejoicing – hugs – and a brilliant message from our pastor Peter Morton on being Led by The Spirit and Hearing From God.  these are from my notes from his preach.
Romans 8:12-17 has 4 simple evidences that you're a child of God
1. led by the Spirit
2. cry Abba – you begin to relate to God as Father – relationship, connection
3. the Holy Spirit testifies with our spirit – assurance v16
4. we share with Christ in His sufferings
light always overcomes the darkness.  turn a light switch on and the room is filled with light.  but darkness will "fight" the light in our lives – light exposes the darkness so the darkness doesn't want the light turned on and to shine – so we have contention/suffering
Be Led By God: our lives have reins – like horse reins.  to be truly led by someone we have to take the reins of our life and hand them over to someone else.
Peter shared a life illustration about the time his step dad took him flying in a tiny plane.  as they came down to  land he was very aware that his life, and the lives of his kids, were in his step dads hands as he manoeuvred the plane ready to land.  he felt helpless and didnt know himself how to fly a plane.  but then remembered who was flying the plane.  his step dad.  a 747 pilot.  with many many many years experience. 
in the same way we can trust God with our life.  He is the Creator of the Universe, God Almighty, Father…
an evidence of being a child of God is that we begin to trust God with our life and be led by Him. 
Jesus was baptised and then filled with the Holy Spirit and then led by the Holy Spirit.
if you want to be led by the Spirit of God you've got to be filled with the Spirit of God. 
most people don't have a problem submitting to authority until they tell you something you dont want to hear.  incl God as the authority!
most of the time God will lead you INWARDLY before He leads you outwardly.
inward = clean inside, attitudes, character
He will prepare us on the inside so He can use us outwardly and God is committed to us changing so we can be used by Him.
hear and obey!  you may KNOW what the will of God is but we have to DO IT!
serious…. its holiday time and winter here in NZ so we've had some inside time hanging out and eating popcorn and watching dvds.  incl kung fu panda which is a totally funny and funny movie – yip double funny – it is a bit fighting for my liking, but i am a girl… anyway both my kids love it and laughed through it and i loved some of the deeper messages within the story… and found this post/site/article/thing about the 5 critical life lessons from kung fu panda
"Towards the end, Po unravelled the secret of the Dragon scroll from a meeting with his father. His father had tried to cheer him by telling him the secret ingredient of the family's noodle soup: nothing." the 5 critical life lessons from kung fu panda  
The secret ingredient of our lives is that we are all special – because we are created and alive and breathing and have a purpose and a plan and are loved by God and known by God. that is what makes us special. we don't need a degree or a fancy title or super gifts to change the world, all of us have potential as who we are and who we are in God. as we accept ourselves and recognise that because we are designed as we are that we are special we can stand up and fulfil our destiny, just as kung fu panda when he realised that the special ingredient was nothing, it was just himself and he was special and he could believe himself.   we may feel ordinary, normal.  but God delights using us and empowering us and shinning through us. 
But we have this treasure in jars of clay to show that this all- surpassing power is from God and not from us.  2 Corinthians 4:7
we can be confident that God has designed us and that we are special – even in our ordinary ways… and that because of who he has made us we are unique and uniquely gifted… i love how po the panda didn't give up… despite the put downs and the training he persisted and followed his dream… lets be people of perseverance!
and i love how the wise old turtle didn't look at the outside of po, or even gifts and talents that he didn't posses – but he had faith and believed that po was the chosen one and that he would rise and fulfil his destiny – if people also gave him a chance and believed… if the master would have faith and believe… sometimes people just need someone to say "yes you can do it" and to be taught and encouraged and trained…
i liked kung fu panda… cool movie…  we're thinking about seeing kung fu panda 2 soon in the theatres…