You are currently browsing the daily archive for November 17, 2009.
there are so many big and small things in life we can be thankful for – and when we intentionally look for opportunties to be grateful we find our heart filled with hope and joy and peace and thankfullness and this outworks in our everyday life.
intentional gratefulness keeps our eyes looking up at our Father – the giver of all good things, the one who cares for us, the one who loves us and demonstrates his love in so many ways.
if we practiced gratitude what kind of effect would it have on our hearts?
continuing my list….
296. life. healthy life. a standard of living that promotes health. ease in life… after a weekend of having our 4 year old having severe asthma, i'm just so grateful i live where i live and in the conditions where it is most likely that our children will grow up and outlive us and experience life in its fullness… my heart aches for mothers in africa who dont have that peace in their heart…
297. baby veges to plant in the garden – and the provision that is – and the joy that is to just walk outside and pick some corn and cook it!
298.  a new journal – colourful cover – a fresh page – a fresh book… what will be written?  what will be revealed and learned and recorded?
299.  new babies due to be born – we thought it was all go yesterday, but not yet (not my own new baby but a close friend)
300.  the privaledge of leading Mainly Music and being able to sing and dance and jump and hop and swing and sway and interact and encourage with a bunch of awesome kids and lovely mums…
301. good chatting conversation on facebook, about God and deep matters of  the heart
302.  trust
303. braclets.  rings.  necklaces.
304. christmas is coming!
305.  good friends who make you laugh and lend books
306. music.  ahh i love music.
307.  a good walk today.  up the hill and down the hill and round the blocks.   listening to the sounds outside and smelling the fragerance of the world.
308.  my daughter.  oh she brings me joy.
309.  my son.  he's a spunk and i love the adventure unfolding before him.
310. our church – oh so the best church in the world!
311. some time by myself.  ah that is bliss.
312.  scones.  with melted butter.
313.  resiliance.
314. freedom to be yourself.
315.  encouragement from God.
316.  psalm 139 – oh its good.
our Father, in heaven…  help us to know you as Father…
When Jesus had finished praying, one of his disciples said to him, "Lord, teach us to pray, just as John taught his followers to pray."
2So Jesus told them, "Pray in this way:
`Father, help us
to honor your name.
Come and set up
your kingdom.
3Give us each day
the food we need.
4Forgive our sins,
as we forgive everyone
who has done wrong to us.
And keep us
from being tempted.' "
Luke 11:1-4
when you read it, when you speak it, what Jesus prayed is really very simple, honest, real.  It doesn sound overly spiritual, its not filled with repetition or flowerly language.  Jesus SPEAKS to His Father.  He prays. He communicates.  He shares His hearts and His needs.
In the same way we should learn from Jesus – that prayer isnt about sounding spiritual or impressive – but its about connecting and communicating with our Father.  prayer isnt about formula and catch phrases.  its about conversation its about relationship and bringing honour and glory to His name, its about sharing our needs and our fears and our weaknesses with Him and worshiping Him.
what a privaledge it is that we can come and pray and seek God and call Him our Father – personal and near and close and loving.  .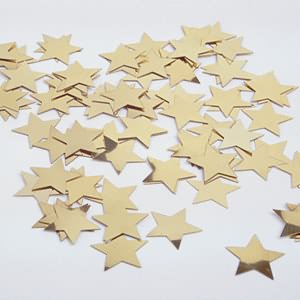 and then said, " Daniel, your God thinks highly of you, and he has sent me." Daniel 10:11
now THAT is a compliment!  that is a commendation!  GOD thinks highly of Daniel – oh i would like to be one that pleases God like that!