You are currently browsing the monthly archive for September 2009.
"I am perfectly confident that the man who does not spend hours alone with God will never know the anointing of the Holy Spirit. The world must be left outside until God alone fills the vision…God has promised to answer prayer. It is not that He is unwilling, for the fact is, He is more willing to give than we are to receive. But the trouble is, we are not ready…"
–Oswald J. Smith
this resonates within me, as i see men and women in the church rush after ambition and power and popularity with people but forgetting that the true way to fulfill the call of God is to obey where God calls us and to know him.
Daniel 11:32 says the people that know their God will be strong and do exploits.
to me i read this and i see that my empowerment to do exploits comes from my knowing God and that true knowing God is done in the secret place of prayer and worship and devotion and surrender….it is when we are alone with God and in prayer and listening that he transforms us and changes us and challenges us and shapes us.
God empowers us to serve him and demonstrate his love and glory.

Often when you're reading through the Bible, you'll hit these sections and seasons that are just plain hard work! Some good examples of this are the lists of names and numbers in the Old Testament ( a bit like reading the White Pages), and other sections where it just seems like the same thing is getting repeated over and over again!
So when the going gets tough…
1) Remind yourself that this is actually the Word of God
There aren't some bits of the Bible that are more 'God-inspired' than others – 2 Timothy 3:16 tells us that 'ALL SCRIPTURE is God-breathed'.
So there is something that God wants to communicate to us – even in the hard and difficult bits of Scripture! Thinking like this will help you look at that difficult bit from another angle, and position you to be able to get 'water out of a rock'!
Sometimes we have to perservere and think upon what the passage is saying.  sometimes we are learning the lesson of what to do or what not to do from a persons life.
remember the Holy Spirit dwells within us to teach us and illuminate God's word to us and give us understanding.
pray that God will open your eyes to understand!
ALL OF THE BIBLE is God inspired and active and useful and can speak to us – we must trust God to speak and seek Him for wisdom and revelation.
2) Remember the illumination / meditation principle
You're not reading everything – you're looking for 'one thing'. Read through until there is something that stands out – it might be a person's name for example, or a particular number that is different to another. Or maybe it's the numbers used themselves – why those numbers? Why not something else?
Let illumination lead you to meditation – you'll be amazed at what God will speak to you about from what would on the outside appear to be 'dry'.
3) If you really don't get anything…
…then don't despair, dont worry. Thank God for His Word, and for what you've read – and know that even just by reading it, you've placed Him first for this time, and the words that you've read have washed over your mind.   The Word of God is always active and powerful and discerning and transforming, whether we see it or feel it or not.
There are sometimes 'deserts' along the way, but as we persist in encountering God through the Word, the 'oasis' will surely return!  Continue to be faithful.
This disipline and faithfulness  and attitude of perservance is important!
- also be aware that sometimes we're not switched in or concentrating.  this may affect how we read and absorb and understand.  if you're reading the Bible late at night after a full on day you may just be simply too tired.  make it a priority to read the Word and spend time with God, not an afterthought to the day.
- if need be, if you're in a rut, make some changes.  change what version you're reading.  buy some new coloured pens.  change the time of day you do it.  begin a journal.  write 15 things about each passage you read – the "jsut what you notice details or thoughts."  do a word study.  break down a passage and personalize it.
- remember Hebrews 11:6 – God rewards those who diligently seek Him.  reading His Word and praying = diligently seeking Him.
- remember James 4:8 draw near to God and he will draw near to you!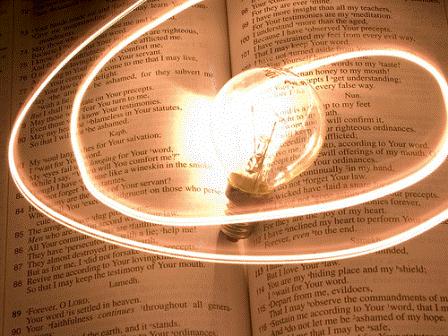 well its almost quarter of the year gone – doesnt time fly when we're having fun… or is it a thing of getting older?  so a good time to reassess how we're going with reading the bible and walking with God….
do you follow a plan when you read?
do you read regularly?
do you have an intentional time you spend with God?

what's your favourite part of the bible to read?
my bible plan is the hippocampusextensions.com/mcheyneplan/ (M'Cheyne Bible Plan) and goes through the NT and Psalms twice a year and the rest of the OT once.
i am currently reading in Leviticus, 2 Timothy, Ecclesiastes and Psalms and i am also playing a bit of catch up and reading in Hosea and 1 Kings  still.
as i read i underline bits i like or am challenged by and am reading to learn more about who God is. not just facts but relationship.
i make notes as i go through the bible about verses that particularily jump out and encourage me or challenge me or that are relevant for where i am at now and endevour to keep blogging and sharing them.
i'm not a deep theologican but i do love God and i love His Word and believe it is a revelation of who he is – a real gift for us to learn about who he is and how to follow and serve and love Him. it is a guide on how to be light in this world and how to live a life pleasing to God.
when reading i am always asking myself 2 questions:
1.  how can this be real in my life?
2.  what does this reveal about God and who he is to me?
i also believe that as we read the Word that it "gets inside us" and transforms us and strengthens us and guides us.  The Word challenges us and challenges us to draw near to God and to walk in his ways.  it reveals who God is. it encourages me to trust him, to believe him, to have faith in him.   i believe that as we make intentional time to read it that we are blessed, because God rewards those who seek him and those who obey him and those who trust him.
But without faith no one can please God. We must believe that God is real and that he rewards everyone who searches for him.  Hebrews 11:6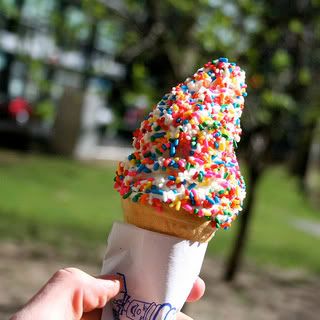 117.  the challenge of lego
118.  you'll see this many times, the best housegroup in the world, an awesome bunch of young adults that come to our home each week – we laugh, we talk, we share, we learn, we pray, we worship – and last night, we had a games night.  so funny!  makes memories.
119.  waking up to the sound of rain.
120.  funny faces making funny photos
121.  unexpected gifts
122.  the warm hugs my friend emma gives
123.  the return of a housegroup member who has been super busy and unable to come.  its like an empty chair at a family dinner – but now filled again.
124. grandparents!
125.  in particular granny making a plan to take evangeline out on a girl date with granny on saturday and another plan to take caleb out for an adventure on monday.
126.  good friends who we can let our guard down
127.  unasnwered questions about the bible.  its always exciting to discover more about God
128.  inventing a yummy meal that we all like!
129.  sprinkles.  hundreds and thousands.  whatever you call them, they add some majic to icecream!
he wore a crown of thorns for me
he bore the nails for me
he paid the price for me
he was punished for me
he came and lived for me
and he died for me
there are no words to measure how great his love is towards me
but there are scars
that prove the price he paid
"Preaching is in demonstration of the Spirit and of power. And a man has to realise after he has prepared his sermons, that however perfectly he may have done so, that it is all waste and useless unless the power of the Spirit comes upon it and upon him. He must pray for that". Dr Lloyd-Jones
amen.  i want that power and that unction and that demonstratin of God in what i say and do.  i want what i say to be used by God to transform lives and challenge people from complacency into fire, into action and into sharing the good news.  i want God to use me to share his message of great love and hope, and to be a conduit for his power and glory, to activate his people into being real christians.  here i am, use me Lord.
1. God is omnipotent (Jerermiah 32.17) He's got the power to do whatever He wants. Revelation 19.6
2. God is omniscient (knows everything). Psalm 147.5. 1 John 3.20
3. God is omnipresent. (Psalm 139.7-12; Jeremiah 23.24) He fills heaven and earth and there is no place where He is not there, watching. Not only that, but as Creator God also stands outside the heavens and the earth (Genesis 1.1) He is not, as the doctrine of Pantheism says, simply "everything that is".
4. God is eternal, before all things (Colossians 1.17), and without end (Psalm 102.27) (Psalm 90:1-2)
5. God never changes. (Malachi 3.6; Hebrews 13.8)
100. the wonderful power of the internet
101. good news of a much longed for pregnancy (not mine! just to clarify!)
102. thunder and lightening storms!
103.  kids that arent scared by thunder and lightening storms!
104.  the wonder of creation!
105.  wonderful friends
106.  rediscovering a worship song – and drawing nearer to God in it
107.  hebrews 4:16 So whenever we are in need, we should come bravely before the throne of our merciful God. There we will be treated with undeserved kindness, and we will find help.
108. a good book
109. homemade burgers
110.  hot chocolate
111. laughing so hard your sides hurt
112.  daylight savings and the light it brings at the end of the day
113.  hillsong united
114.  cranium – and playing it at housegroup – this is our 4th night of playing it this year – up till now we've done boys vs girls which has been hilarious – but we might do mixed teams tonight.. or is that just a ploy of the guys to do less of the acting/dancing/mine type quests….
115.  that today God will give me the right words to say to comfort and encourage and strengthen a friend in a hard place.
116.  that God will always give me the right words to say to comfort and encourage and strengthen and inspire those around me.
Whenever I see sunbeams coming through clouds, it always looks to me like God shining himself down onto us. The thing about sunbeams is they're always there even though we can't always see them. Same with God.
though i have this song on a favourite cd i confess i have not really listened to it much – but tonight it spoke to my heart and encouraged me so!
As I pray, and wait upon the Lord, I know your grace and now i am restored
As I look upon who I am changed, Though I Fail Your Faithful Love Remain