You are currently browsing the monthly archive for March 2009.
i am about to go into leviticus! i read the M'Cychne bible plan which does the OT once, Psalms twice and the whole NT twice in the year… which is great!
there are some 'hard' parts for us to read (by that i mean bits that dont seem relevant or are just plain hard to read, like the lists of names and families, and in leviticus and numbers etc) but when you think big picure – that some of it is a shadow of what God was doing in Jesus – and when you look at it as an account of how a people "uncovered themselves" (think of adam and eve and the fig leaves) and how God provided the covering – both in OT sacrifice system and in Jesus Christ the one sacrifice for the whole world and that it is a story of faith and unbelief and mercy and grace, only complete when we know Jesus….
over at Thinking Out Loud we're encouraged to keep going and not give up in reading the bible through – to keep going knowing that "some easier" reading is ahead….
and also we should keep the end goal in mind and heart – to know God – to know his ways – to know who he is  – to draw near to him – to be his children – to be transformed to know him.
all scripture is God inspired – useful to teach us and reveal to us the ways of God.  all.  not just ephesians and john but also numbers and leviticus.  ask God to make it real and fresh and relevant and revelation to you.
the good thing about bible plans is that when you are reading leviticus you are also reading something else…  like philippians or isaiah or luke….  its like a meal, we may not always want to eat our brocoli, but it sure is good for us!
the good thing about having a plan is also that you are purposing to make that time with God and to read his word.  his word reveals to us who he is and his promises.  it increases our faith.  it challenges us.
we played this song in our housegroup last week during the worship time and it is a great song…. in the bridge (musical term for… um kind of a differnt bit of the song, like an extra chorus type bit) it declares:
Chains be broken
Lives be healed
Eyes be opened
Christ is revealed
this is our declaration that God is the one who works in our life and sets us free and heals us and transforms us for his glory and his plan and purpose! this is our desire to be a child of God, like our Father, loving our Father, loved by our Father.
the first verse says:
I have decided
I have resolved
To wait upon you Lord
My rock and redeemer shall not be moved
I'll wait upon you Lord
this too is my heart… i will press on and make time and with intention come before our God, acceptable to him by the blood of Jesus. i will not waste his wonderful kindness but will take every opporutnity to know him and make him known…. he gives me strength and hope and love and grace. in him i am satisfied.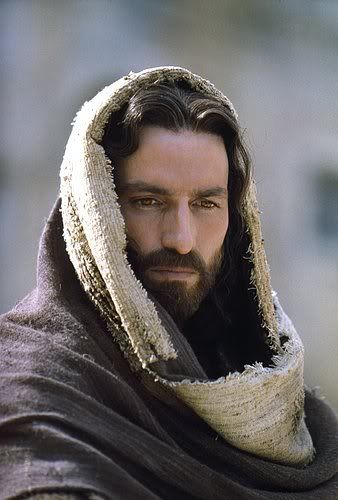 Colossians 1:15 who is the image of the invisible God, the First-born of all creation.
Colossians 1:16 Everything was created by him, everything in heaven and on earth, everything seen and unseen, including all forces and powers, and all rulers and authorities. All things were created by God's Son, and everything was made for him.
Colossians 1:17 God's Son was before all else, and by him everything is held together.
Colossians 1:18 He is the head of his body, which is the church. He is the very beginning, the first to be raised from death, so that he would be above all others.
JESUS IS EXACTLY LIKE GOD
Jesus is exactly like God. The visible of the invisible. He makes the invisible seen. Jesus shows us what God is like. He reveals to us who God is and how he would act. Jesus is God with flesh who came and dwelled on earth.
a likeness, that is, (literally) statue, profile, or (figuratively) representation, resemblance: – image.
ILUUSTRATION:
My husband and I have two kids – a son, who is nearly 7 and a daughter who is 3 ½. Both in some way are like us, their mum and dad. our son is more change reluctant and some would say shy, like his dad…. our wee girl though loves to sing and dance and be centre stage… remind you of anyone… our son has eyes like his dad and if you compare my baby pictures to my daughters you'd be hard to tell the difference – my own dad couldn't! our son rolls his r's like a proud southlander and our daughter believes tomato sauce is the perfect addition to any meal, just like her dad….
In my family stubbornness and determination are classic family traits. You can pick someone from my family in any crowd, cos we're the short ones… I have my dad's hammer toes….
Our kids are like us in many ways, but neither totally reflects us exactly because they are their own little people. We can tell people about our parents but we never fully represent them exactly.
Jesus perfectly represents God. He IS God! He is exactly like God – he makes the One who is unseen, seen.
When we see Jesus and how he acts we can be assured that he is acting exactly like God.
LIFE APPLICATION: Sometimes God seems very far away and we cant work him out. In these times we can look at how Jesus lived and reacted and interacted with people in the bible and know that though God is invisible that Jesus was visible and reveals to us God with flesh.
Feeling convicted and condemned – Jesus didn't throw the first stone - he said I forgive you – go and sin no more.
Need healing – Jesus had compassion on the sick and healed them.
Weary and burdened by the stress of life – Jesus said come to me and I will give you rest.
Jesus shows us how God really does deal with people. Jesus makes God personal.
EVERYTHING – ALL THINGS
Everything. All things.
Back about 10 years ago, back in the days before esword and before bible.com I did a word study with my 25tonne Strongs Concordance on the word ALL. I discovered something shocking and unsurprising and wonderful and deeply revelatory…. That the word ALL means…. Wait for it… hold onto your seats… are you ready… got your pens ready to write… this is deep…. The word ALL… means all.
All means all. Everything. Any. Every. The Whole. All. The whole shebang!
All means all. So when we read in Colossians 1 that EVERYTHING and ALL THINGS were created by Jesus we can be totally sure and confident beyond shadow of a doubt that… wait for it… hold onto your seats… are you ready…. That everything and all things were created by Jesus. All things were made by him and for him. There is nothing that was made without Jesus.
LIEF APPLICATION: Because of this we can have great confidence that God is in control and sees all and orders all and is involved in all. He made all and created all and is over all and rules all. In case you didn't get it – You and I are part of that all. Everything in my life and my family is part of that all. Everything in your life and your family is part of that all. I am part of the all that Jesus reigns over and created for his purposes and his glory. Practically this means that we can trust God in the difficult times. In the times of darkness we can remember that Jesus is the light of the world and that in the darkness before creation God said let there be light and there was! We can be fully confident that no matter what forces – seen or unseen – assails us that God is fully aware of this…. And we can have faith in his power to work all things out for good.
This is our God – mighty and all powerful. Ruler and king of all! Glorious and awesome! Creator of the stars and the suns and the universe and the angels and the flamingo and the tiger and the dragonfly and the Persian cat and the kauri trees and the frangipanis. God is creative and we cant even find words to measure his power.
Doesn't that give you confidence to live our lives knowing that we are called children and friends of this God! This is our God!
FOR HIM
Before I finish up I want to show you two little words that say lots! For Him. All things were created BY Jesus and FOR Jesus.
Its funny when you look up on esword at the meaning of a word, even small inconspicuous words, how you can get a whole paragraph that adds colour and richness to a word… like for….
The word for means: to or into, of place and time and purpose – it carries with it intent and purpose – planning and will if you will. We are not created for "just creation sake"… we are not accidental. Nothing is. All of this around is is by design and purpose and destiny – by Jesus and FOR Jesus.
Everything on our planet and in our universe and in the seen and unseen realm is created for a purpose and that purpose is to glorify God and bring joy to him. The heavens declare the glory of God and likewise we have a function – we, created in the likeness of our God – are created to know God and make him known.
CHALLENGE: Today are you living FOR Jesus with purpose and passion? Today are you surrendering to the King of all Kings, Ruler of all Creation, Almighty God, the I AM, Jesus Christ? Today are you living to know Him – Jesus, the one who reveals God to us at such a personal level? All things were created BY Jesus and FOR Jesus – and this is where sin comes into it – sin makes us live for ourselves, in rebellion to the almighty God. Sin rebels against the purpose of God for our lives – to be his children, to worship him. Today I want you to first put yourself right with God – to make sure that you are relating to him rightly aka saved and assured of your salvation…. And secondly I want you to rest in that confidence that knowing Jesus gives… knowing that because he created all things for his glory and purpose – that you are safe with him. Jesus never promised an easy life, but he did promise to walk with us through everything and that our faith overcomes all things. Have faith in Jesus, our God, the first born Son, superior to all creation, creator of all things.
IMAGINE WITH ME:
Lets really picture this…

Jesus is teaching.

A rabble of men, young and old, come towards him through the crowds and normal everyday traffic…. Their cloaks and robes are swinging with purpose – they are on a mission.

You can feel the tension.

You can see the intensity on their faces.
A woman – caught. Was she dishevelled? Was she being dragged against her will? Does she know the sentence by mosaic law for adultery? Is she full of fear and dread? Is she full of shame?
Intro: On the 10th April 1993 I became a Christian at a youth group easter camp. I have now being a Christian longer than I have not being a Christian in my life.
Main Message: The Woman Caught In Adultery – How Jesus Responds – The Gospel
John 8:1-11 But Jesus went to the Mount of Olives. And early in the morning He came again into the temple, and all the people came to Him. And He sat down and taught them. And the scribes and Pharisees brought to Him a woman taken in adultery. And standing her in the midst, they said to Him, Teacher, this woman was taken in adultery, in the very act. Now Moses in the Law commanded us that such should be stoned. You, then, what do you say? They said this, tempting Him so that they might have reason to accuse Him. But bending down, Jesus wrote on the ground with His finger, not appearing to hear. But as they continued to ask Him, He lifted Himself up and said to them, He who is without sin among you, let him cast the first stone at her. And again bending down, He wrote on the ground. And hearing, and being convicted by conscience, they went out one by one, beginning at the oldest, until the last. And Jesus was left alone, and the woman standing in the midst. And bending back up, and seeing no one but the woman, Jesus said to her, Woman, where are the ones who accused you? Did not one give judgment against you? And she said, No one, Lord. And Jesus said to her, Neither do I give judgment. Go, and sin no more.
DID YOU NOTICE: Jesus is the ONLY one there who could have thrown a stone! He IS sinless! He could have cast the stone because he was sinless.
Hebrew 4:15 "For we do not have a high priest who is unable to sympathize with our weaknesses, but we have one who has been tempted in every way, just as we are – yet was without sin."
1 Peter 2:22 "He committed no sin, and no deceit was found in his mouth."
1 John 3:5 ". . . And in him is no sin."
Isaiah 53:9 "He was assigned a grave with the wicked, and with the rich in his death, though he had done no violence, nor was any deceit in his mouth."
NOTE: The Old Testament listed adultery as a capital crime (Lev. 20:10). This is horrifying to the modern reader, when it merits no punishment in our society. Though we are no longer under Old Testament civil law, it is defensible–especially when compared to the other ancient Near Eastern law codes. The Mosaic law was very tough on crimes against people, relationships, and the family unit.
The TRAP: If he agreed with the Old Testament law and called for her execution, they could accuse him of sedition before the Romans, because since 30 AD the Romans had taken away the Jews' right of capital punishment. If he said she shouldn't be stoned, they could accuse him of false teaching and discredit him with the people, because of what the Old Testament law mandated.
Instead, Jesus/GRACE says "I do not condemn you–now go and sin no more." He isn't saying merely that he won't prosecute her (he can't). Neither is he saying that she isn't responsible for her actions ("go and sin no more"). Neither is he saying that he accepts her apology to him (she didn't apologize or do anything to him). He is forgiving what she did to others, and to God. In other words, he is issuing a declaration of divine forgiveness (as in Mk. 2), even though she is guilty!! How can he do this without making a complete mockery of God's justice? He can do this for two reasons: Because he is willing to pay the penalty for her sins himself (read 1 Jn. 2:1,2). This is why it is "fair"–because the penalty will be paid (Rom. 3:26).
1 John 2:1-2 My little children, I write these things to you so that you may not sin. And if anyone sins, we have an Advocate with the Father, Jesus Christ the righteous. And He is the propitiation concerning our sins, and not concerning ours only, but also concerning the sins of all the world.
GOSPEL: In a real sense, this woman is an illustration of all of us. We have sinned, we have been caught by God's justice, we deserve death–but Jesus is willing and able to completely deliver us from God's condemnation. And this is the way all of us are to get forgiveness: not by trying to pay our sins off (impossible), not by denying responsibility–but by coming to Jesus and asking him for the full forgiveness that he offers you. When we do this, we are completely and permanently accepted by God (Rom. 8:1). Have you done this?
Jesus replaces our guilt with grace.
DID YOU NOTICE: She calls him Lord. She acknowledges that he is the one who saves her.
THE GOSPEL: Jesus has paid for our sins upon the cross.
Colossians 1:20-22 And God was pleased for him to make peace by sacrificing his blood on the cross, so that all beings in heaven and on earth would be brought back to God. You used to be far from God. Your thoughts made you his enemies, and you did evil things. But his Son became a human and died. So God made peace with you, and now he lets you stand in his presence as people who are holy and faultless and innocent.
Ephesians 2:12-13 At that time you did not know about Christ. You were foreigners to the people of Israel, and you had no part in the promises that God had made to them. You were living in this world without hope and without God, and you were far from God. But Christ offered his life's blood as a sacrifice and brought you near God.
Rom 3:23-25 All of us have sinned and fallen short of God's glory. But God treats us much better than we deserve, and because of Christ Jesus, he freely accepts us and sets us free from our sins. God sent Christ to be our sacrifice. Christ offered his life's blood, so that by faith in him we could come to God. And God did this to show that in the past he was right to be patient and forgive sinners. This also shows that God is right when he accepts people who have faith in Jesus.
In this generation God is looking for men and women who are going to believe the word of God and live the word of God! He is calling your name! He is calling you to arise and have faith! Read the Word! Read the God breathed words and let them transform you and empower you! Jesus said if you have faith as small as a mustard seed you will move mountains! The Word of God gives us faith!
the other day i posted a post on living waters….
On the last and most important day of the festival, Jesus stood up and shouted, "If you are thirsty, come to me and drink! Have faith in me, and you will have life-giving water flowing from deep inside you, just as the Scriptures say." John 7:37-38
and someone commented about how prophetic and symbolic what jesus said was and it sparked my mind and spirit… so i've been net hopping looking up "water libation ceremony" – and this is what i've found…
The Festival of Water Libation
The Festival of Water Libation
i believe the bible has layers – not like an onion – but there is context and history that some of us just dont know because we are not a) jewish or b) history scholars… but knowing the history and the context gives more meaning or richness to some passages…  you see knowing about the water libation ceremony gives more meaning and prophetic significance to what Jesus did and said than just how awesome what he sid it… often Jesus says something and the people he spoke to knew exactly what he was referring to and meaning.   i love this about the bible.
i hope you are encouraged to dig into the word and to discover all that God is saying.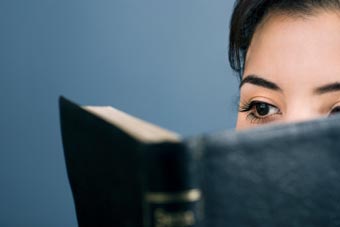 We need to read the Word of God with fresh eyes. If we're not getting revelation and not getting wow moments and not getting excited about reading the Bible we need to repent and ask God to make it fresh and real and relevant in our lives. The Bible is God's revelation of himself and his ways and his promises to us! The Bible is the eternal words of God – life giving – empowering – transforming! Its not a dead book or a bunch of rules but inspired by God! If you have issues about the Bible – and some people do – and sometimes "their issues" infect us and make us doubt the bible, its relevance, its authority, its power – then deal with it. Take it to God, he is big enough. Get it sorted.