You are currently browsing the monthly archive for October 2008.
i love king jehosaphat…. ever since i was a brand spanking new christian and had to do the church reading (at the methodist church i kind of went to – i went to their youth group but didnt really fit with the church – most were on their dying breath it seemed…) about jehosaphat… his name was such a tounge twister for me!!!!
but i love his story!
i think he "gets it" on some really cool/key issues. He was a man who lived out his relating to God and ruled wisely and righteously.
He Understood That Life Is Spiritual and That God Has The Answers
2 Chronicles 20 – Full Chapter
Jehoshaphat was terrified by this news and begged the Lord for guidance. He also ordered everyone in Judah to begin fasting. 4 So people from all the towns of Judah came to Jerusalem to seek the Lord's help. 5ord. 6 He prayed, "O Lord, God of our ancestors, you alone are the God who is in heaven. You are ruler of all the kingdoms of the earth. You are powerful and mighty; no one can stand against you! Jehoshaphat stood before the community of Judah and Jerusalem in front of the new courtyard at the Temple of the Lord. Read the rest of this entry »
"Two days later their leaders went through the camp shouting "When you see the priests carrying the Ark, yuo'll know it is time to cross to the other side. You've never been there before and you wont know the way unles syou follw the Ark. But dont get too close! Stay about half a mile back." Joshua told the people "Make youself acceptable to worship the Lord, because He is going to do some amazing things for us!" Joshua 2:2-5
These are some thoughts that i thought (ha ha) as i read…
1. the leaders informed the people. the leaders knew the plan. they knew the direction they were going. the plan and the direction was revealled to them and they instructed the people what to do.
2. the people were to follow the ark, the visible sign of the presence of God. likewise we are to be led by teh Spirit and follow Him.
3. they were going to the other side and had not been there or that way before. it takes courage and faith to walk an unknown path.
4. they wouldnt know the way unless they followed the Ark. we cant determine the way ourselves. we must be continually and constantly led by the Holy Spirit.
5. the people had to make themselves acceptable to God. we ARE acceptable because of the blood of Jesus.
6. God was doing something amazing! He is the same today, tomorrow and yesterday!
Do you know where you are going? Both in this life and for eternity…. There is only one name, one way by which we can be saved, by which we can have relationship with God, by which we can enter heaven… and that is the name of Jesus, the Way of Jesus, believing in Jesus, in his death, resurrection. One Way. Only One Way. The narrow way of the cross. The glorious way. The right way. The way of peace and security that the love of God gives. I pray you will walk this way and find Jesus.
i like:
Lost, Heroes, chicken masala, chocolate, John Mayer, the sound of drums crashing during worship, reading a good book, reading my Bible, thunder storms, sunny days, getting my washing dried, talking to a good friend, preaching, doing, House, Hothouse Flowers, my church, Hillsong United, rainbows, calla lillies, kittens, Mamma Mia the movie, fairytales, roasted parsnips and pumpkin, icecream, pancakes, cheesecake, Kelanie Gloeckler, Star Trek, Stargate, Stargate Atlantis, chick flicks, fantasy novels, taking photographs of my kids, buying presents, taking notes, coloured pens, Flashpoint, Seven Brides for Seven Brothers, crunchie bars, pringles, walks along the beach, vintage tees, doc martin boots, dangly earrings, going to the hairdresser, my country, the coastline, mountains, blue skies, quiet mornings, loud music, learning something new, writing, Linkin Park, facebook, my levi jeans, the feel of playdough…. random eh…
"I have but one passion – it is He, it is He alone." Count Zinzendorf
Imagine with me.  It is a hot dusty day in a hot dusty land.  The wind rises, blowing hair into the eyes of a young man.  All around him are the noises and smells of the market and temple.  The air is filled with the bleating of sheep, the lowing of oxen and the shouting of people.  Each step he takes he is bustled and pushed by those around him.  They all are heading to the same destination.  The temple.
The young man presents his lamb to the levite priest before him.
The priest examines the lamb thoroughly.  He opens his mouth.  Checks the lambs hooves.  Runs his hands up and down each leg.  He checks for flaws, defects.
The priest nods solemnly.  Relief floods the young man's heart.   His offering was perfect.  Acceptable.  A weight lifts off his shoulders.  He is forgiven.
Did you notice?
Did you  see?
The priest didn't look the young man up and down.  He didn't glance his shoes, look in his eyes, or ask for a record of how he spent his time in the last week.  There is no third degree or scrutiny of the mans heart and character.  The young man did not have to be perfect or acceptable to be forgiven.
The sacrifice needed to be perfect and acceptable.  The sacrifice needed to be blemish free.
The Bible says "you must bring to the Lord as the penalty for your sin a female from the flock, either a sheep or a goat. This is a sin offering with which the priest will purify you from your sin, making you right with the Lord." Leviticus 5:6
The Old Testament sacrificial code is a shadow and a foreshadowing.  It shows us how we are forgiven.  It shows us how we become acceptable with God.
Just as the young man had his sin covered by the blood of the acceptable lamb so too we come before God covered and made acceptable by an offering.  The offering of Jesus Christ, the Lamb of God.
1 Peter 1:1-19   And the ransom he paid was not mere gold or silver. It was the precious blood of Christ, the sinless, spotless Lamb of God.
And just as the priest didn't examine the young man to see if he was blemish free God doesn't look at us, he only looks at the Lamb of God who takes away our sins.  The blood of Jesus, the Lamb, covers us and makes us acceptable.
Did you see that?
Did you feel that?
We don't need to be perfect to come to God.  The perfect sacrifice was given in Jesus.  When we first come to God (pre-Christian) we are totally blemished and defective because of sin.  The Bible says we are dead to God.  We are made acceptable by trusting in the sacrifice of Jesus.  This is what faith is.
"Therefore, since we have been made right in God's sight by faith, we have peace with God because of what Jesus Christ our Lord has done for us." Romans 5:1
Because of Christ and our faith in him, we can now come boldly and confidently into God's presence. Ephesians 3:12
Our life as Christians and right standing with God continues to depend upon this sacrifice.  It is not by our own effort or goodness that we can know God.  We can never measure up or become unblemished by working for it.   When God looks at us He sees the righteous record of His Son.  We are right now acceptable to God.
"He is so rich in kindness and grace that he purchased our freedom with the blood of his Son and forgave our sins." Ephesians 1:7
We are instructed and encouraged to walk out our faith by living lives that are pleasing to God but this is a process that takes a lifetime.  As we "clean our lives up" though we don't need to feel far away from God or not good enough to know Him. .  If we are a Christian there is no limitation or separation between God and us. Jesus gave His life so that we can know God and be called a child of God. We can know God.
This should give us freedom and joy and gratitude and a sense of awe – the WOW response. Let's live like this. Let's live in this freedom and forgiveness.   Lets live responding to the grace of God.
The sacrifice has been paid.  We are forgiven.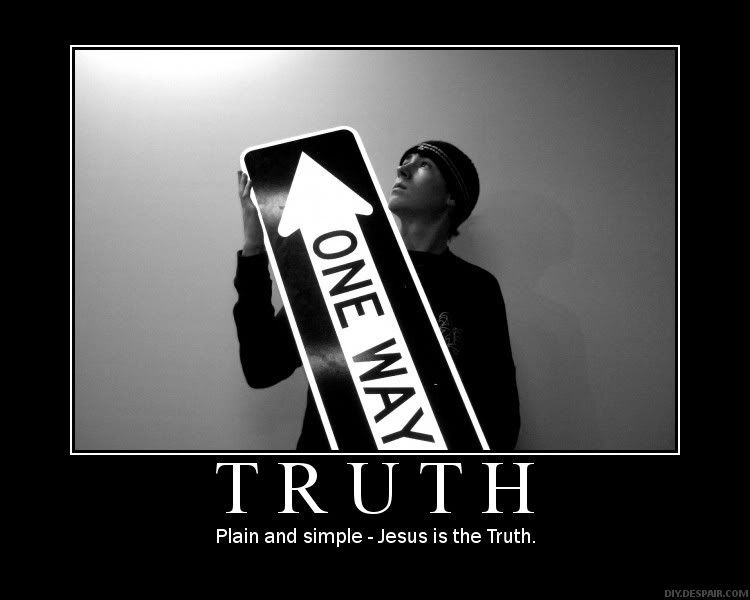 John Lennon declared he was bigger than him. The Titanic Director James Cameron thinks he's found his grave. His name may have been said within your earshot today. As a curse word. But who is Jesus really. And how does that affect my life, in 2008?
You may know some of the facts surrounding Jesus' life and death.
Christmas is the celebration of Jesus' birth in a stable, to a virgin, in Bethlehem. Easter is the celebration of His death, on a cross in Jerusalem. You may know that he worked miracles, and had disciples and enemies, that he preached love and eternal life. But do you know what he really lived and died for?
We've all seen the stained glass pictures, or those paintings painted in the Renaissance of Jesus. They depict him as weak, mild, insipid even. In Western culture, all of us have been exposed to the figure of Jesus Christ countless times since infancy. Holiday carols and cliches, TV specials and Bible stories, bumper stickers and slogans, crucifixes and sunrise services – even coarse jokes and curse words. We, too, consciously or subconsciously, have developed our own set of assumptions about this Jesus
Jesus was a carpenter, used to working with his hands, lifting heavy beams of wood, using his whole body to craft yokes for oxen and furniture for homes. When Jesus walked this earth, He didn't fit the expectations of the religious community, or even his own disciples. He didn't demand an ornate tower to preach from, He was born in the dust, His friends were the most controversial fringe elements of society – tax collector's, prostitutes, lepers… Jesus touched those that were classed as outcasts and untouchables. Equally he called to those that were community leaders, soldiers, the wealthy. Jesus didn't look at the exterior, he looked at the heart and gave everyone the opportunity to follow Him.
Jesus stood up for real truth, the truth that God was real and loved them and desired to be in relationship with them. He preached real love, real commitment to holy living and real commitment and relationship with God. He talked about eternity and the way to heaven, life and death, choices. This went against the grain of the religious leaders who had made "church" into a series of do this and don?t do that?s.
In his famous book Mere Christianity, C.S. Lewis makes this statement, "A man who was merely a man and said the sort of things Jesus said would not be a great moral teacher. He would either be a lunatic–on the level with a man who says he is a poached egg–or he would be the devil of hell. You must take your choice. Either this was, and is, the Son of God, or else a madman or something worse. You can shut him up for a fool or you can fall at his feet and call him Lord and God. But let us not come with any patronizing nonsense about his being a great human teacher. He has not left that open to us.(emphasis: web author)"
Jesus Christ made a claim that was breathtaking in it's audacity. Where did He come from? Was He really God in the flesh? Why was the establishment of His day so frightened by His message that He had to die? Who is Jesus to you? Your life on this earth and for all of eternity is affected by your answer to this question.
Jesus claimed to be the Son of God, even making himself the same as God. He said "before Abraham was, I AM". Abraham is known as the father of faith for both Jews and Christians. I AM is a holy sacred name for God, the name that God himself gave Moses to share with the enslaved Jewish people as a sign of the power and reality of God and his promises. Jesus essentially is saying I AM. He is saying I AM God. To say this he was either telling the truth, deluded and lying, or just plain lying out of a desire for power and fame and self glory, to deceive the people into believing in him.
Jesus said he was the one and only way to God, both for eternity and for this life too. Will you believe what he said?
Heroes….
1) Do great exploits
2) Stand in the face of great obstacles
3) Stand beside people
4) Have great hope
5) Realize that the world may not change in their lifetime – but that they are a critical part of change
Heroes do great exploits.
Heroes for God do great exploits
DANIEL 11:32
Those who know their God will be strong and do exploits.
JOHN 14:12
(CEV) I tell you for certain that if you have faith in me, you will do the same things that I am doing. You will do even greater things, now that I am going back to the Father.
(GNB) I am telling you the truth: those who believe in me will do what I do—yes, they will do even greater things, because I am going to the Father.
GREAT WORKS ARE:
most people when they read about the "great works" mentioned in the verses above may jump to the conclusion that these are just spiritual things. i have made a list though of things that i consider fall into categories of spiritual and "unspiritual…" i hope you get the intention.
"SPIRITUAL THINGS"
Healing
Miracles
Prophecy
Words of knowledge
Witnessing
"UNSPIRITUAL THINGS"
Giving
Serving
Compassion
Being a friend
Being faithful in your workplace
Being honest
Encouraging others
Living a life led by the Spirit of God
Allowing God to work in us
Being confident in hard times
Giving your time
Befriending those who "are uncool"
Standing up for righteousness
Making a stand
Being a great person
Heroes stand with confidence in times of trouble.
JOHN16:33
(BBE) I have said all these things to you so that in me you may have peace. In the world you have trouble: but take heart! I have overcome the world.
(ISV) I have told you this so that in me you may have peace. In the world you will have trouble, but be courageous-I have overcome the world!"
(MSG) I've told you all this so that trusting me, you will be unshakable and assured, deeply at peace. In this godless world you will continue to experience difficulties. But take heart! I've conquered the world."
Hebrews 10:35 Therefore do not cast away your confidence, which has great recompense of reward.
What do we have confidence in?
Not so much a WHAT but a WHO – Jesus Christ. The Rock. The Savior. The Good Shepherd. The Lord of Lords. The Creator of the Universe. The One who died for us. The One who in all things works together for good. The One who gives us peace. The One who holds the keys to death and life. The One who sits at the right hand of God. The One who chose us and made a way for us to be righteous and have relationship with the Father. The One who gave Himself so that we would have life. The One that became sin for us, though he knew no sin, that we would be saved.
Romans 8:31-32 What then shall we say to these things? If God is for us, who can be against us? Truly He who did not spare His own Son, but delivered Him up for us all, how shall He not with Him also freely give us all things?
1Jo 5:14 And this is the confidence that we have toward Him, that if we ask anything according to His will, He hears us.
Heroes stand beside their friends – beside PEOPLE.
Hebrews 10:24 and let us consider one another to provoke to love and to good works,
Romans 14:21 It is good neither to eat flesh, nor to drink wine, nor anything by which your brother stumbles, or is offended, or is made weak.
1Thessalonians 5:14 Now we exhort you, brothers, warn those who are unruly, comfort the faint-hearted, support the weak, be patient toward all.
Isaiah 35:3 Make the weak hands strong and make the feeble knees sure.
Isaiah 58:6 Is not this the fast that I have chosen? To loose the bands of wickedness, to undo the heavy burdens, and to let the oppressed ones go free, and that you break every yoke?
Heroes have hope
Romans 15:13 And may the God of hope fill you with all joy and peace in believing, that you may abound in hope through the power of the Holy Spirit.
Romans 5:1-5 Therefore being justified by faith, we have peace with God through our Lord Jesus Christ. Through Him we also have access by faith into this grace in which we stand, and we rejoice on the hope of the glory of God. And not only this, but we glory in afflictions also, knowing that afflictions work out patience, and patience works out experience, and experience works out hope. And hope does not make us ashamed, because the love of God has been poured out in our hearts through the Holy Spirit given to us.
Heroes are world changers
But they realize that the world may not change in their lifetime – but that they are part of a great picture, a great plan, but they have a critical part in change.
How do we change things?
Our responses and our reactions – to ordinary circumstances, to extraordinary circumstances, to life's issues, to societies issues
By living according to the Word of God – allowing it to transform us – we are a light on the hill, we are different.
By standing for righteousness – society issues, personal issues
BY PRAYER – the prayer of a righteous person avails much – it is effective
BY OBEDIENCE – as God leads God does!
PS Heroes is also a very good tv programme! bring on season 3 to New Zealand!
welcome to my blog!
welcome to my world in a way!
so you want to know a bit more about who you're reading about… or rather the who writing the stuff….
me, i i've in New Zealand, the most beautiful country in the world.
i'm a wife and mother of 2 kids; The Boy, age 6 and The Girl, age 3.
i'm a christian and really that does define who i am and how i think and what i do. in all the good ways.
i'm passionate about living life, not just breathing.
i define my life mission is to know God and make Him known.
i love vintage tees.
i love Lost.
i love the lost.
i wear converse shoes. but mostly high heels, cos i am short.
and i write.
so welcome.
read.
think.
enjoy.
be inspired.